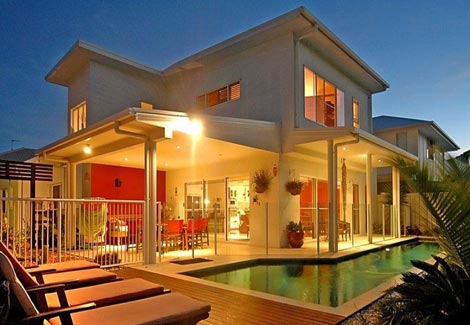 Buying real estate in Chiang Mai may be an excellent investment when you are considering retirement in Thailand. Chiang Mai has become a hub of activity for expats who wish to retire out of the rat race and to the countryside. Speak ot us today!
The Thai government will be investing billions in the infrastructure of Chiang Mai over the next few years. There are currently 5 major property and developmetal projects in Chiang Mai estimated to be well over USD 500 million in value. These include an international exhibition and convention centre project on a piece of land covering over 300 rai (about 120 acres). There is also a development project for road expansion to facilitate agricultural transport, a logistics system and a project to improve a local bus terminal in the provincial seat to support millions of incoming tourists.
The new Strong Thailand initiative started by the government to further develop Chiang Mai has been see as a vote of confidence that Chiang Mai will see even larger tourist volumes over the next few years. With larger tourist volumes Chiang Mai has gone from a sleepy town many years ago to an awakening giant. Property prices have not see a huge increase in Chiang Mai over the past 5 years but that is set yo change. Chiang Mai is still one town in Thailand where property investment is going to boom as well as the prices. Why not get in early and invest for the future.
Even in the middle of a global downturn property prices and housing developments in Chiang Mai has not taken a beating. The prices are stable and show a slight increase from the year before. What is of interest in Chiang Mai and the Real Estate martket is that two large Bangkok based property developers have purchased huge trakcs of land in Chiang Mai. This is an indication that property developement of the scale of Phuket might be in the pipeline.  A Dutch developer has already invested more than USD 90 million in a new shopping center in the area and clearly they see growth forward. The 'Rose of the North' is set to grow. If you wish to invest in Thailand where the property values are still low – look North!